"Intraday and End of Day" Data on 8,000+ stocks and ETFs
If you subscribe to the HGSI Software, you have a personal use license for the data you download.  You can use this data with HGSI or any other software using our exporting features.
In the HGSI Database, all the securities are organized into a variety of groups making it a group database.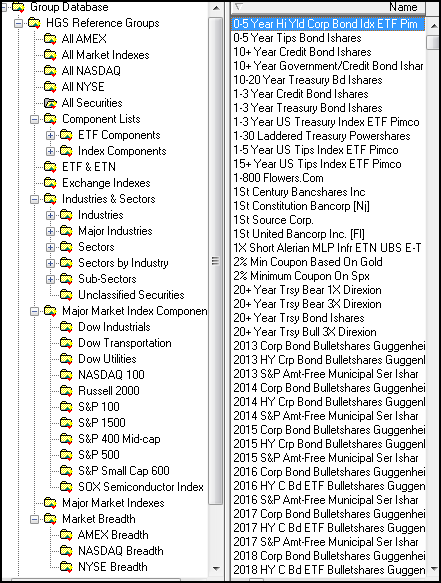 HGSI industry groups are based on the Bloomberg Industry Classification.
Benefits:
Universal Reach: The Bloomberg classification applies to companies globally
Improved Accuracy: The structure accurately reflects the state of industries in the equity investment universe
HGSI Industry Upkeep: Masterdata.com provides the industry groups and maintenance as they become available.