In addition to the various views in the Warehouse and Charting, HGSI offers two very powerful high-level reports.
Group Performance Analysis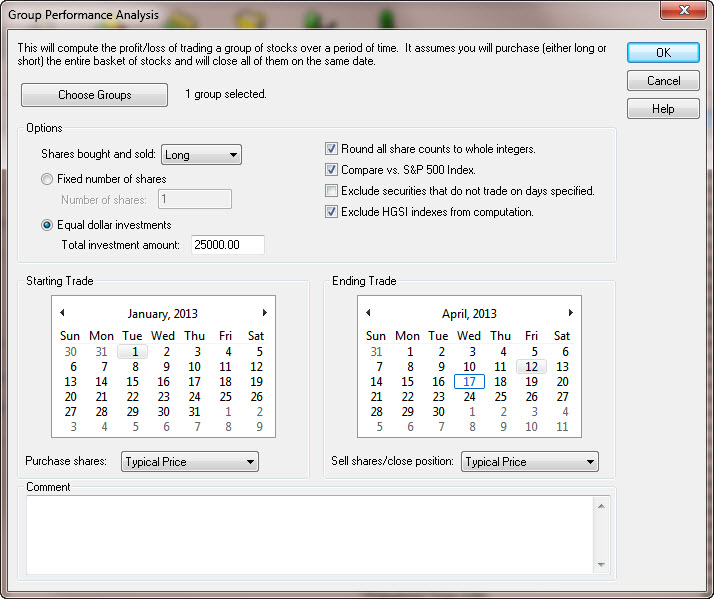 The GPA creates an HTML report that shows what would have happened if you bought a group of stocks with a specific type of weighting (fixed shares or equal dollar) and then sold it on a specific date. This report can then be used to explore the results various basket investment methods would actually produce. Because our indexes are equal dollar weighted on the start day of the index and scaled to 100, percent changes in the index won't always match up with percent changes a portfolio buying those stocks would achieve. The GPA report helps solve that problem.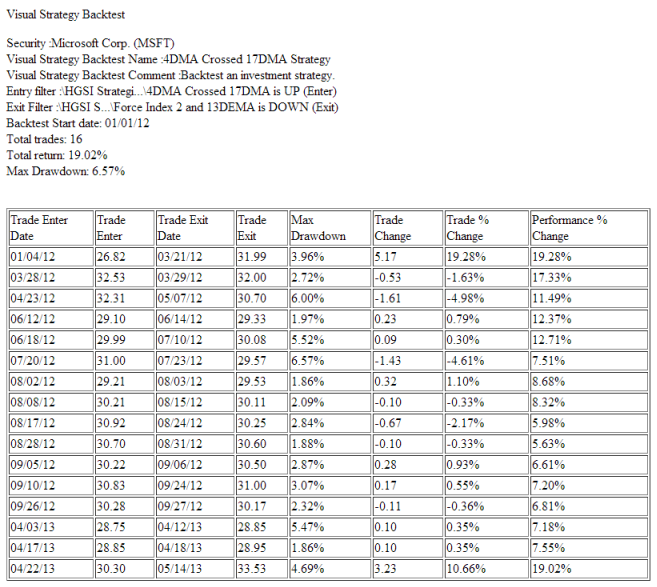 Spectrum Analysis
The Spectrum Analysis window is part of the Warehouse set of tools. It allows the user to take any group in the HGSI database and choose a data field and chart the values in that field as a pie chart. This allows you to see the composition of a group at a glance. In the view above, you can see the All Securities broken down by Sector. By being able to choose any data field in the Warehouse, you can quickly see patterns and concentrations of data. This view will save as a HTML file with the chart included that can be used in documents or other reports.