Gil Morales, MoKa Investors and Dr. Jeffrey Scott, The HGSI Stock Doc
THE ONLY THING MORE POWERFUL THAN A BIG IDEA IS WHEN TWO BIG IDEAS COME TOGETHER TO MAKE AN EVEN BIGGER IDEA
FREE WEBINAR   Saturday, March 15, 2014 1-2:30 PM ET U.S.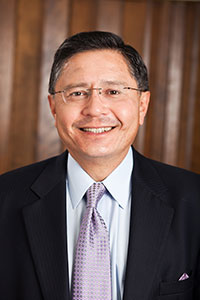 Gil Morales author of Trading Like an O'Neill Disciple and Dr. Jeffrey Scott, the HGSI Stock Doc will bring two big ideas together.
Gil will review the market using his essential tools of Pocket Pivots and Buyable Gaps to find setups for the following Monday market. Dr. Scott will demonstrate how he has incorporated Gil's unique signals into his Top Down Market Approach using HGSI.
Space is limited – Register NOW
After this webinar you will want more!  Meet Gil Morales and Dr. Jeffrey Scott at our 3 day workshop for more "Big Ideas".  Details below.
---
TOP DOWN INVESTING AND TRADING
March 29, 30, 31, 2014 – Sat, Sun, Mon 8-4pm daily
HGSI Workshop: Palos Verdes, California
Hosts: Ian Woodward, Ron Brown and Dr. Jeffrey Scott
Read More →
Workshop Registration →
Guest Speaker:   Gil Morales
"HGSI Investment Software is far and away the best value for investors seeking a powerful stock market analytics software package. In the stock market, one does need to know what could possibly happen in the future in order to achieve investment success. HGS Investor provides a highly visual presentation of what is currently going on in the market that I find indispensable in navigating today's unorthodox, QE-driven markets. In a sense, HGSI is O'Neil-style  stock investing on steroids" – Gil Morales