Installing The HGSI Software From The HGSI Website
These are the instructions to follow when downloading the HGSI software from your account on the HGSI website.  Some of the images and language on the screenshots below may not exactly match what you see during the installation but the steps in the process will be as described below.  If you have questions or a problem contact HGSI Support.  
1.  GO TO THE HGSI WEBSITE AND CLICK THE LINK FOR MY ACCOUNT

2.  ENTER YOUR MEMBER ID AND PASSWORD TO LOG ON 
3.  CLICK ON THE DOWNLOAD LINK FOR HGSI INVESTMENT SOFTWARE
Your browser will give you options for the download.  If a Windows User Account Control Window pops up select the YES button.  If you have trouble with the download, try doing a restart of your computer.  Turn off your security software and try again to do the installation.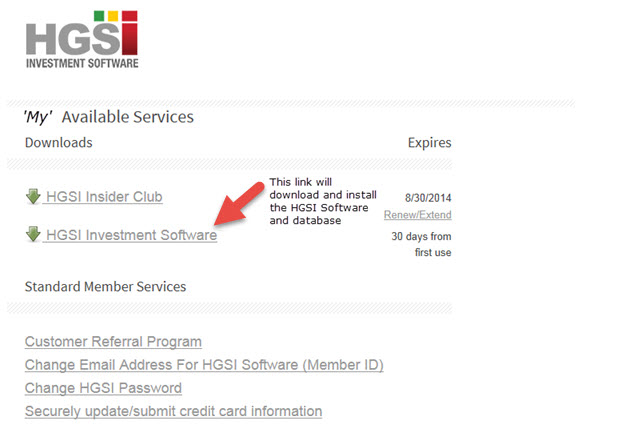 4.  THE FOLLOWING SCREEN IMAGES WILL BE DISPLAYED BY THE INSTALLER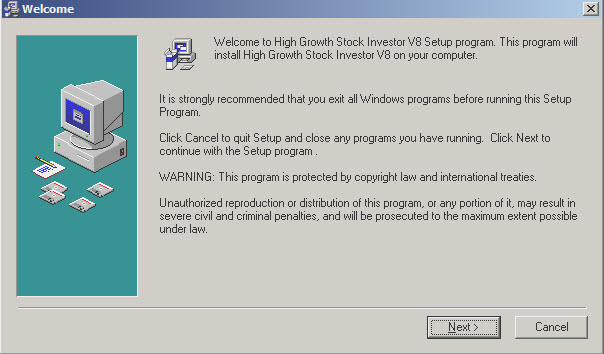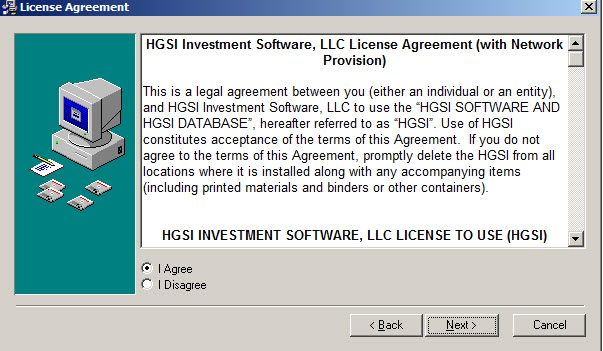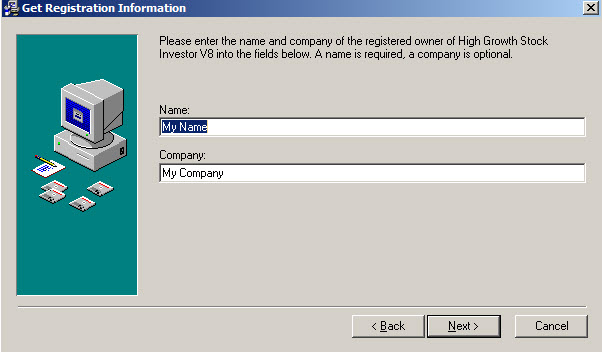 WE RECOMMEND USING THE SYSTEM DEFAULT LOCATIONS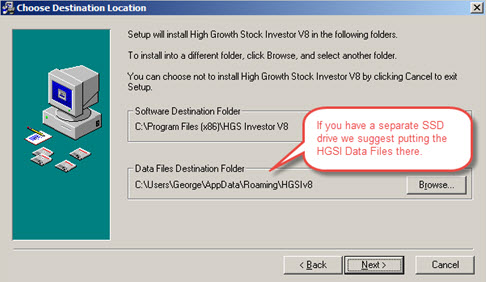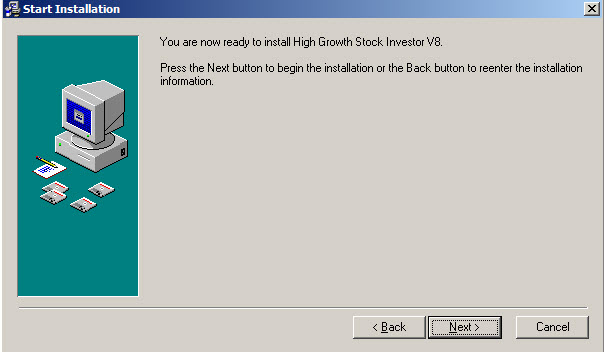 FOR NEW INSTALLATIONS YOU WILL SEE THIS WINDOW:

FOR EXISTING INSTALLATIONS THAT ARE BEING UPDATED YOU WILL SEE A SERIES OF WINDOWS FROM THE INSTALLER THAT LOOK SOMETHING LIKE THIS: