Ron Brown Investing Insider Webinar Video-Tuesday, February 21, 2017
Ron Brown Investing Insider Webinar Video-Tuesday, February 21, 2017

"We never take a trade without defining our risk before we enter a trade" — Ron Brown
In Tuesday's Roundtable Ron Brown will discuss some of his views filters and combos that he created for the Insider Club to help him locate potential trades quickly. Ron's methodology uses VPA, Volume Price Analysis and VPOC in HGS Investor software as his primary tools for prospecting.
Ron primarily looks for trending stocks which are contracting, and setting up again for potential trades, but the flexibility of the HGSI software allows users to prospect for stocks in all phases of accumulation or distribution. He will discuss several of his prospecting screens at the Roundtable.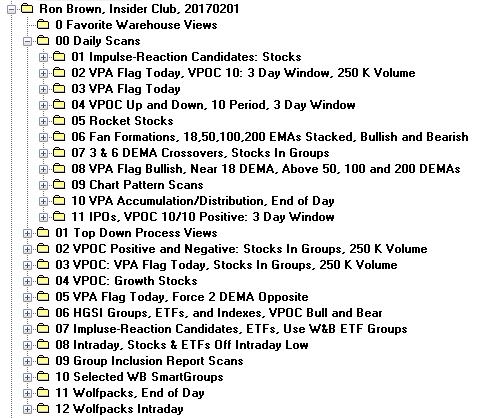 After registering, you will receive a confirmation email containing information about joining the webinar.
Ron Brown
Ron@highgrowthstock.com